Questions to Ask When Buying a New House
Published on 8/6/2021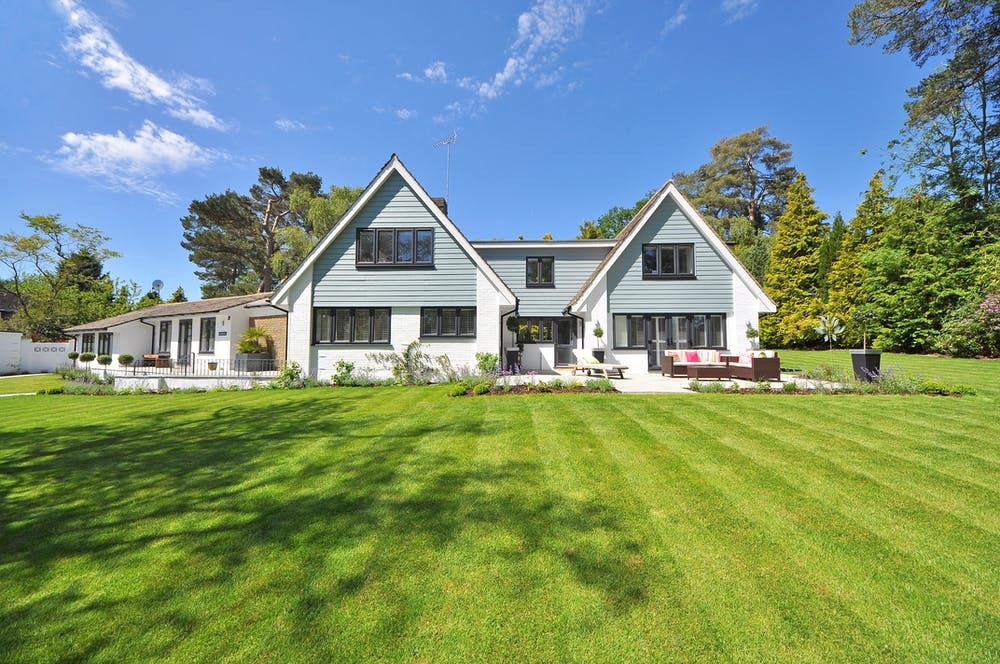 Questions to Ask When Buying a New House
If you're gearing up to start searching for your next place to call
home
, it can be hard to know where to start. All the choices as well as details make it intimidating to say the least. But it's important to know the right questions to ask to get you off on the right track. Here's a guide of 5 questions to ask yourself right away as you start shopping for a house.
1. What's your max budget?
Don't even start casually scrolling through houses for sale without nailing down your overall budget. It could cost you big time if you start falling in love with homes that you realistically can't afford. Factor in outside costs besides purchase price such as insurance, property taxes, homeowners association fees (if applicable) and regular home maintenance costs.
2. Is the home in a high-risk area of natural disasters?
If your new home is in a flood zone or is at risk for other natural disasters, this will increase the cost of homeowner's insurance. Or it could mean that you will just need to purchase higher insurance coverage so that you're set should a natural disaster hit and damage your home. Best to do the research here before you start looking so you know about those risks as well as any higher costs associated.
3. What comes with the house?
It varies by state law what's included in the sale of a home. Additionally, a lot of listings will spell out what's not included but that's not a hard and fast rule. When writing your offer letter, be sure to ask what is and is not included in the sale. You can also ask for items like a stainless steel appliance to be included in the sale but know they might come back with a counter offer.
4. What major additions and renovations have been completed?
Consider when sifting through the homes on the market what newer additions each home comes with. How old is the roof? When were the appliances last updated? Knowing all this will help you gauge the overall condition of the home, the projects coming up that you will need to tend to sooner rather than later, and if the home's in good enough shape for the price tag.
Pro Tip: Make sure to ask for all originally warranties from the seller on appliances, water heaters, furnaces ect. This will help you shouldanything break down or have issues.
5. How is the neighborhood?
You want to get a sense and feel for the different neighborhoods, as you get ready to begin your search. What's important to you in a neighborhood? Is it school zone? Local parks or restaurants in walking distance? Quiet and calm streets or being closer to a hip main street? Knowing your priorities will help you narrow down which neighborhoods and areas to even look at and which ones to gloss over. You also want to consider what's important to you as far as actual neighbors go. Do you want a more involved community feel to your neighborhood where the homes are close and people friendly and chatty? Or would you prefer to be more aloof or have more privacy with your home and yard? Ask your realtor these questions once you start looking and also ask around to the people you might know already living in each area.
Get a sense for the right questions to ask yourself as you prepare to shop for a new place to call home!